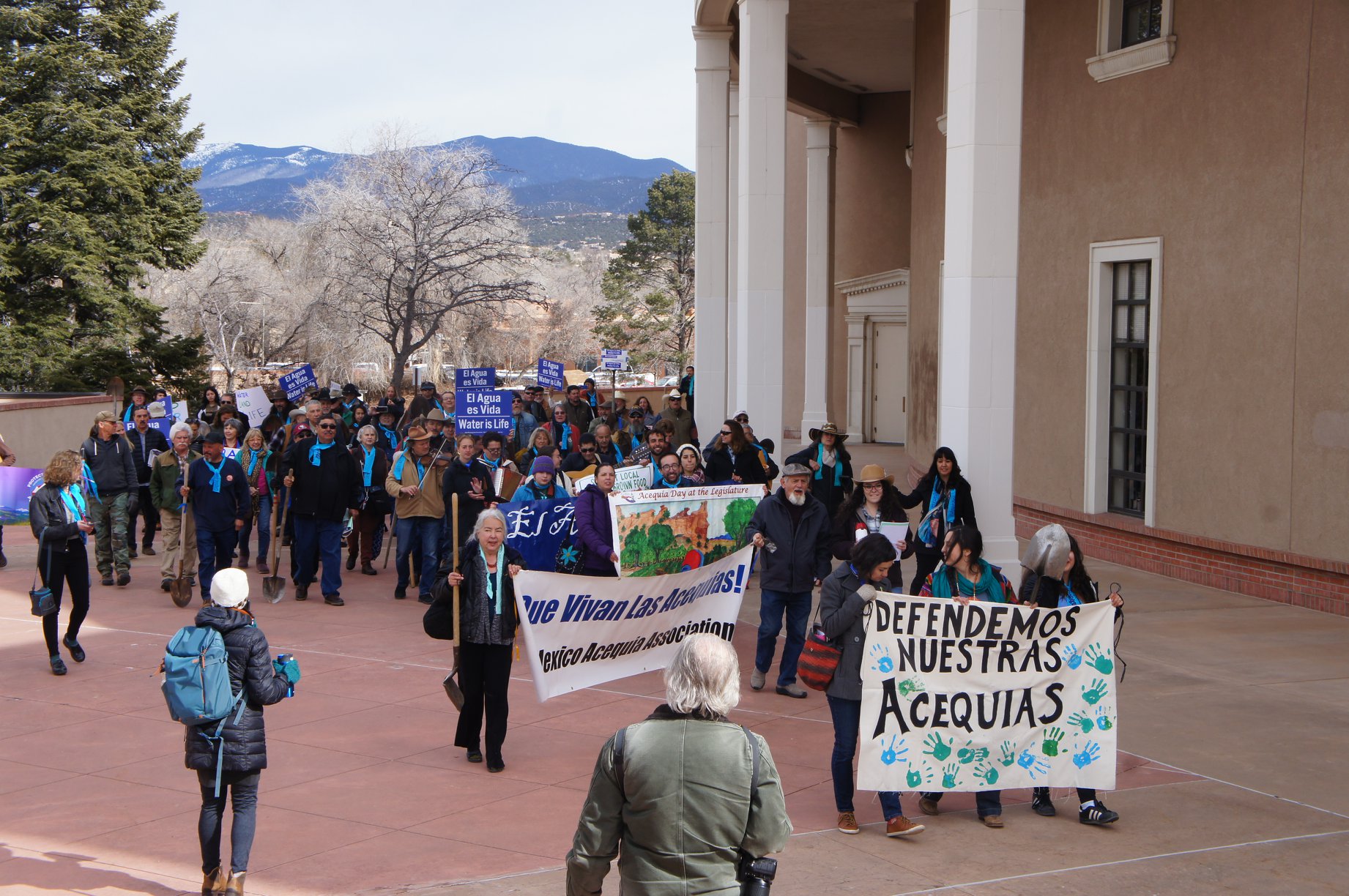 Acequia leaders at the Capitol on Acequia Day 2020 – Photo by Emily Arasim
Welcome to our New Mexico Acequia Association homepage for the 2023 Legislative Session. Below, please find some key links and information to help you successfully navigate the session as you participate in and support work to advocate for our acequia communities, precious waters, and future generations.
Legislative Tracker 
Please check back soon for the legislative tracker and see the bills that NMAA is following, as well as hearing times and schedules for a given bill. This page will be automatically updated as new bills are introduced.
Key Resources
Legislative Alerts & Call's To Action
*Updates and calls for support will be posted here as they are released – click to 'join our newsletter' if you'd like to receive notifications directly to your email inbox*
Upcoming Meetings & Events