Thank you for your interest in joining the New Mexico Acequia Association for community events! Upcoming public events are listed below by date. At this time, all events are being held online and you can join via Zoom or phone. Email emily@lasacequias.org or call (505) 995-9644 with questions.
USDA Lunch Breaks with the NMAA Team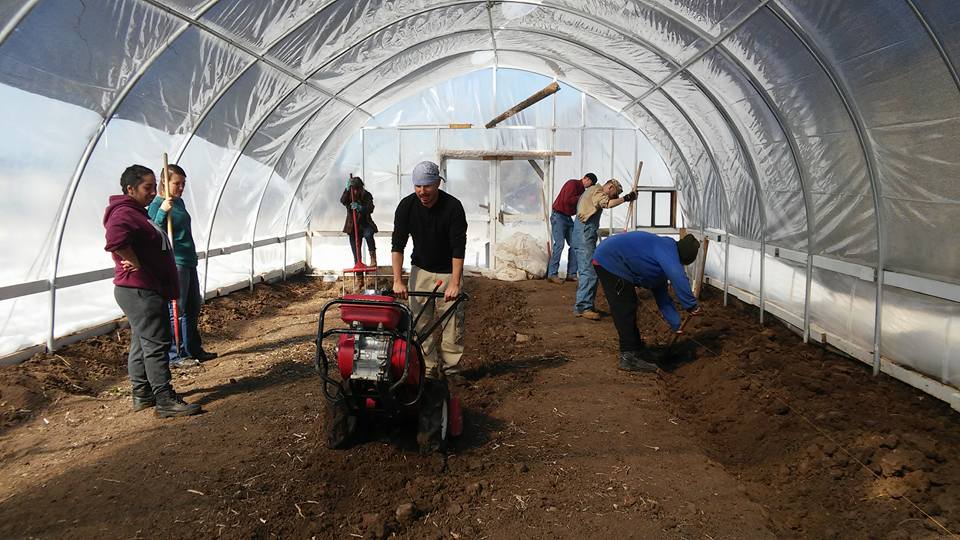 The NMAA team is here to work directly with acequias, farmers and ranchers to help you navigate and complete application processes to access resources from USDA agencies! We are offering a session of "USDA Lunch Breaks" on upcoming Thursdays from 12:00-1:00.
We hope you will grab your lunch and sit down with us for an overview of possibilities, and one-on-one advice and support.
April 15th from 12:00-1:00 – EQIP for irrigation projects
April 22nd from 12:00-1:00 – EQIP for soil health, erosion control, cover crops, pollinator habitat
May 20th from 12:00-1:00 – USDA Lunch Break: NRCS Programs – What to know before you sign a contract
June 3rd from 12:00-1:00 – RCPP and EQIP for acequia infrastructure projects
June 17th from 12:00-1:00 – EQIP for High tunnels
July 8th from 12:00-1:00 – FSA NAP and Disaster Program
July 22nd from 12:00-1:00 – FSA Sign Ups, Creating a Farm Record
June 10th – El Agua No Se Vende: How To Organize Your Community To Protect Acequias From The Commodification Of Water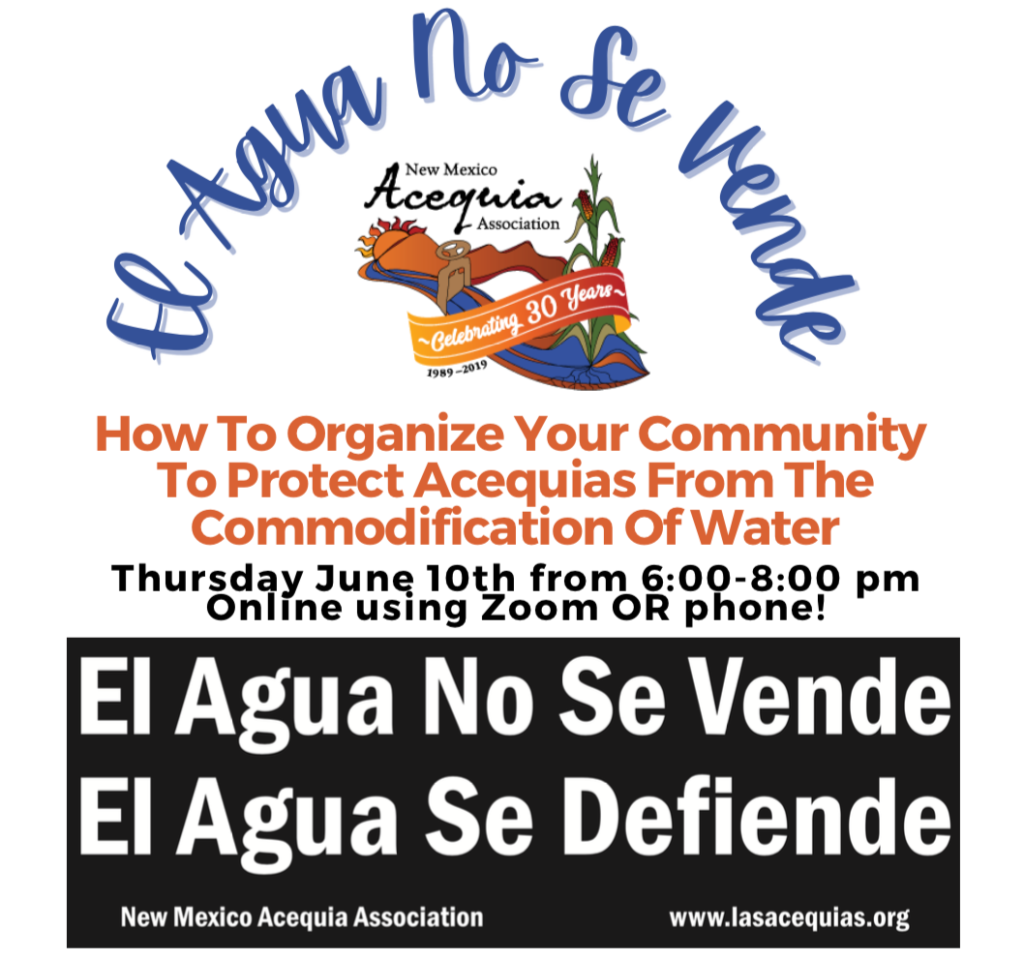 WHEN: Thursday June 10th from 6:00-8:00 pm
HOW: This meeting will be held online, you can join using your phone or Zoom.
You can also RSVP by emailing – emily@lasacequias.org – or leaving a message at (505) 995-9644
ABOUT: 'El Agua No Se Vende' is a workshop on how communities can organize to protect their water as a community resource. Rural, land-based communities are most at risk from commodification of water because water rights for new development or industrial uses tend to come from agricultural communities. This workshop will prepare local leaders to be vigilant in identifying water transfers or leases that threaten local water supplies and to organize against proposed transfers of water away from local communities.
Participants will gain insight about the commodification of water, which is based on the view that water is merely a good to be bought and sold without consideration of the broader socioeconomic, cultural, and ecological values embedded in water. An interactive discussion on culture, community, self-determination, and food sovereignty will include an exercise to help identify proposed water transfers and leases that result in commodification of water and an erosion of the water rights of local communities. Acequia leaders will share stories about how their communities responded to water transfers using protests, exercising powers in acequia bylaws, or mobilizing against new developments or industries that drive the movement of water out of agriculture and local communities. The workshop will end with ideas for how communities can take action now to be prepared to defend their water.
 June 17th – Acequias and Cannabis
A panel discussion on the impacts of cannabis production on southern Colorado, the potential impacts on acequias in New Mexico, and the importance of equity and justice in the emerging cannabis economy.
More information, coming soon!