Calling youth ages 14-19 from New Mexico acequia communities! JOIN "Con Fuerza y Querencia" – the Acequia Culture Youth Leadership Institute!
Learn more about NM acequias and cultural traditions!
Deepen your connection and be a protector of the land and water!
Grow your leadership skills + build your resume + explore your passions and future career paths!
Connect with other young people from across the state!
Be part of building a healthy and just future for your community!
Get PAID to do something awesome!
What? Ten Acequia Youth Leaders (age 14-19) from across NM will be chosen to participate in a PAID learning and leadership program. We will have guest presenters; field trips and skill building workshops; and youth discussions and projects on topics including: 
The history, importance and uses of NM Acequias

Our connection to the land – acequia farming, ranching and seeds

Movements to protect our acequias

Acequias in the times of climate change

Language, oral history and community storytelling

Expressing our querencia with art, poetry and music

Acequia career and life paths

Youth solutions for the future of acequias

Land based skills – adobe and wood work, herbal medicine and more!
Why? New Mexico's acequias are a unique and important part of our culture and history – and our survival and future. It is essential that the young people of NM acequia communities (you!) learn more about our acequias, and feel empowered to stand up as the next generation of land and water caretakers. This Leadership Institute will provide a space to learn ancestral knowledge, gain new skills, and work with other youth as leaders protecting our acequia waters and communities. It will help you build your resume for college or future careers – and will help you find new passions and life-paths!
Youth Leaders can earn up to $575 if they participate fully in the program.
When?
The 2022 program runs May – October 2022. There will be 8 ONLINE learning sessions (1-2 per month) and 2-4 IN-PERSON field trips/workshops*.
Participants who are chosen for the program will be asked to give input on the final schedule of sessions. 
* The plans for in-person field trips/workshops will depend on what happens with covid-19 safety this summer, and on the comfort of participating families. Any in-person events would be outside and as covid safe as possible! All field trips would be within a one hour driving radius from Española, NM.
How?
The application for the 2022 program is now closed – check back in January for 2023 applications and details!
Questions? Contact emily@lasacequias.org or call – (505) 995-9644
---
Congratulations to our 2021 & 2022 Program Graduates!
2022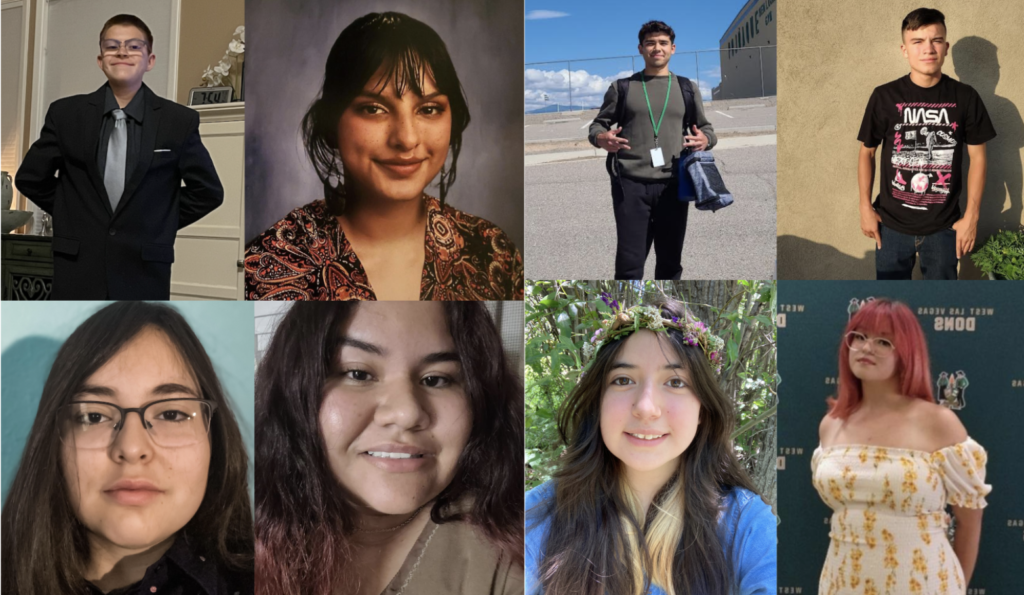 ~ Adam DeHerrera, Española
~ Kyrie Salazar, Chamita
~ Joshua Montoya, Cuyamungue
~ Enrique Munoz, Anton Chico
~ Amelia Martinez, Questa
~ Andrea Montoya, Ojo Caliente
~ Maria Romero, Peñasco
~ Hanna Mora, Las Vegas
~ Alejandro Valdez, San Pedro/Española
~ Azuriah Glenn, Las Vegas
~ Joaquin Jaramillo, Santa Fe/Peñasco
~Camilo Torrez, Albuquerque
~ Naomi Mora, Las Vegas
~ Peter Garcia Jr., Cañones
~ Angelyn Atencio, Española
~ Yolotzin Sandoval, Villanueva
~ Alejandro Rodriguez, Chamisal
~ Amara Atencio, Española
~ Kaitlyn Vigil, Mora
~ Adam Jaramillo, Youngsville
~ Daniel Martinez, Medanales
~ Natelie Garcia, Ojo Caliente
~ Roman Padilla, Rio Chama
2021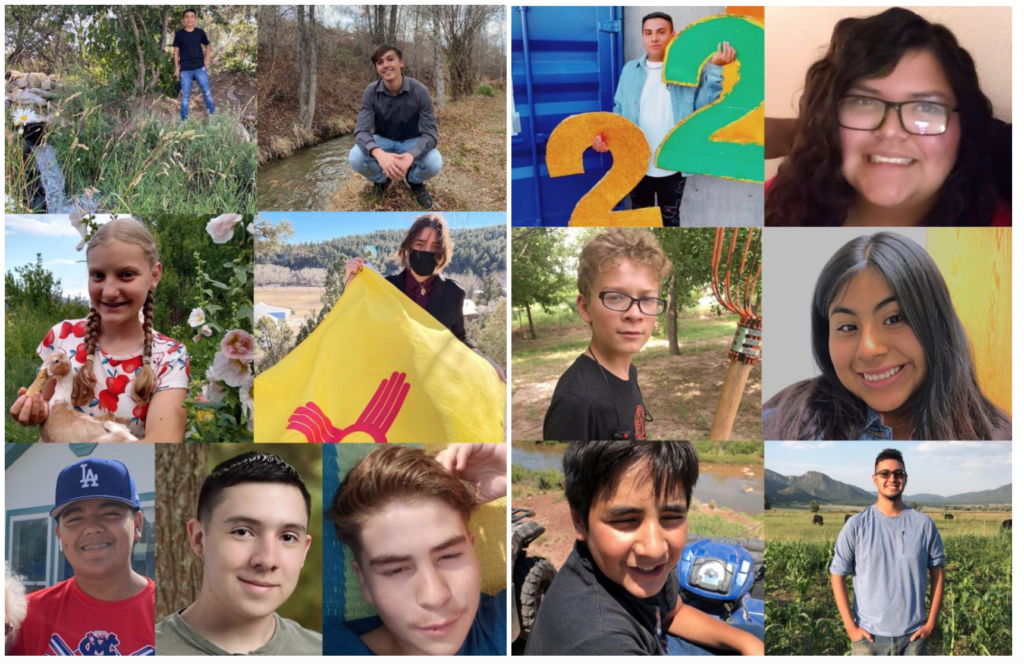 ~ Orlando Pino, Des Montes/Valdez
~ Diego Salazar, Pilar
~ Elaine Mitchell-Gonzales, Placita/Vadito
~ Guadalupe Savannah Gallegos, Villanueva
~ Cruz Martinez, Cordova
~ Michael Lucero II, Dilia
~ Ignacio Gonzales, Chamisal
~ Joseph Salazar, Valle de Atrisco/ABQ
~ Keira Marquez, Shiprock
~ Matejo Heitzman, La Mesilla
~ Maira J. Juarez Martinez, Santa Fe
~ Jonathan Gonzales, Anton Chico
~ Joaquin Romero, Mora
~ Angel Chavez, Valle de Atrisco/Albuquerque
~ Veronica Griego, Mora/Guadalupita
~ Anya Manzanares, Abiquiu