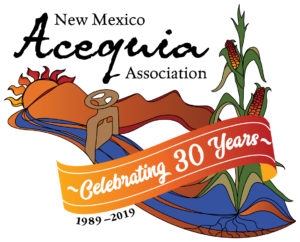 The NMAA is seeking to hire two full-time positions as follows:
Acequia Education Coordinator: The New Mexico Acequia Association's Acequia Education Coordinator is a full-time position that is responsible for providing acequia consultations as well as stakeholder and youth education. The position is focused primarily on responding to requests for assistance from acequias in matters relating to acequia governance.  The Acequia Education Coordinator will assist acequias through one-on-one sessions by phone, email, or in-person meetings.  Primary topics for acequia consultations include acequia bylaws, Open Meetings Act compliance, acequia easements, elections, and infrastructure planning, financial compliance, among other topics.  CLICK HERE TO REVIEW full Education Coordinator job description, overview of responsibilities, and qualification requirements.
---
Acequia Program Assistant: 
The Acequia Program Assistant is a full-time position. The primary responsibilities of the position are assist the Acequia Governance Team in providing services for acequias such as consultation on water rights, infrastructure, mapping, and governance as well as to provide education to youth and stakeholders about acequias. This includes assistance with database management and generation of reports. The Program Assistant will work as part of NMAA's Acequia Governance Team which meets regularly.
CLICK HERE TO REVIEW full Program Assistant job description, overview of responsibilities, and qualification requirements.
---
Anyone interested in applying for these positions should submit a letter of interest and resume via email to juliet@lasacequias.org. The positions will remain open until filled. Questions should be directed the same email or by calling the NMAA at 505-995-9644.